Kitchen Water Damage Restoration West Palm Beach
Imagine coming home after a long day and finding out the sink pipe's dripping or the refrigerator isn't cooling anymore and seeping water onto the floor tiling. Being a homeowner and having to deal with repairs is a frustrating experience, especially when these repairs involve high end damages that incur too much cost. They present danger for your family and home which is downright unfavorable. That already sounds like a lot of work and money!
Here are some things we need to learn about water damages:
Water will easily be soaked up into building structures including drywall, kitchen cabinets and floor boards.

After 72-hours, even water from a clean source like kitchen taps will be treated as dirty water, seeing as pooled water can accommodate mold which can pose harmful to people and also to pets.  
This is exactly why Assured Restoration is here for you. 
Assured Restoration is a water, fire and mitigation company that offers residential services, but we also offer kitchen water damage restoration services. 
We will help our clients:
Identify and eliminate the problem at the source, which will help our team identify the problem and extent of the damage before commencing restoration work.

Analyze hidden structures water damages that can extend into little spaces that are either hard to reach or see, which is why it is important to analyze the extent to which the damage would have gone.

Safeguard property because we know how important it is the ensure the protection and safety of your properties, homes and kitchen structures. So we pay attention to all the details to restore your kitchen to its pristine form. 

Dry out the water and humidity which will make for easier restoration as the first step to achieving structure restoration.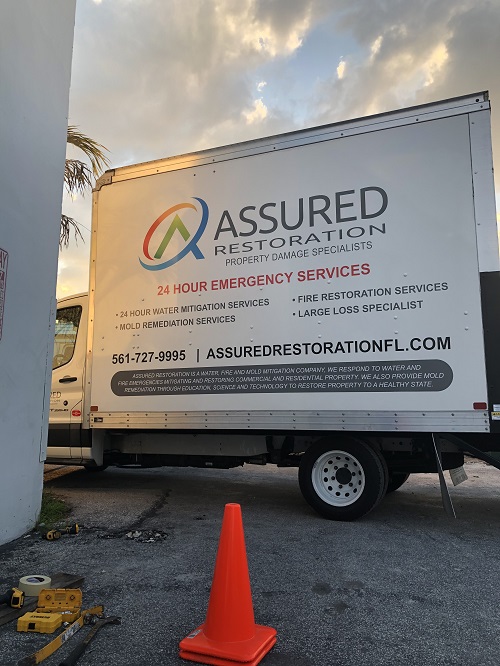 Kitchen water damage can be a slow but really dangerous process that can permeate the corners you can't reach or see and will progress into a monster of a problem. The good thing is, these problems can easily be solved and prevented through simple repairs and regular maintenance. Early kitchen water leak detection an
d repairs are the answer to comfortable living, saving money and worrying less (to say the least).
Water damages that occur in homes either frequently go unnoticed or are easily ignored until it becomes too late, and most times may have caused more trouble than is anticipated for. These also mostly happen in kitchen areas where there is a lot of activity that include cooking, doing the dishes or eating.
We believe in quick and efficient response to emergencies which is why our team makes sure to be available to all our clients, as our goal is to help our customers achieve their dreams of the perfect house and most especially, the perfect kitchen. Our call lines are always open for emergencies on kitchen water damage restoration. We respond to water damage restoration emergencies and own a group of qualified professionals who will serve as your Recovery and Restoration team.